WOW -it's been awhile since I posted on here!! Lots going on!! We went to the Blessing of the Fleet Festival in Darien, Georgia on April 12th and ended up spending the night!! Then, poor Caden starting vomiting about midnight!! I thought that it might be from heat exhaustion but then when he started running a fever I didn't think that anymoe. We had planned on getting up Sunday morning and heading down to Jacksonville to the Flea Market but after being up most of the night we decided to come on home and relax. On Monday I woke up with a sore throat and went ahead and took Caden to the doctor. He had a throat infection - poor baby!! I hate to see a little one sick - I broke down in tears at one point - you wouldn't think that I'd be that emotional about it since Caden is my second child - but it just hit me - maybe because I was tired too. Anyway, got him some antibiotics and he started feeling better. Monday afternoon though Mom wasn't feeling so hot. It started on Monday morning with a sore throat and by Wednesday morning I was at the doctor myself. Asthmatic Bronchotis and sinusitis. So, for over a week Caden and I have been mending each other. Thankfully it didn't take him as long as it is taking me to feel alot better. He was soon back to himself and eating me out of house and home as usual. LOL
News - With a heavy heart I have stepped down from most of my duties at Moo Two Designs. I will only be hosting the monthly Treasure Hunt and being a CT. Seems that scrapping had become more of a duty rather than a hobby that I was having FUN at. And with a busy almost 2 year old - I can't just sit at the computer anytime I want. I felt like I was missing so much - and my time will come when I will be hunting for things to do with my time - but for now Caden and my family need my attention. Hopefully scrapping will become FUN again!! I haven't been able to scrap for pleasure since before January - I mean I have done CT layouts - but with all the other things that I was doing I felt that it became more of a job than FUN.
Layout shares:
Here's a layout I did using Gloria Val Verde's Boy kit!!
Credits: Kit - Boy Kit, Gloria Val Verde, Moo Two Designs
Template - Bragbook Starter Kit #2, Template #10, Gloria Val Verde, Moo Two Designs
Fonts - Shrek & Teenage Angst 2
Here's the preview of the kit!!
Get it here!!
Here's another layout I did using Bearlyscrapping Designs Our Dance kit!!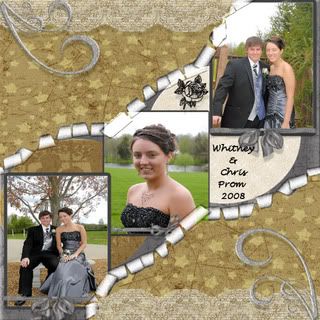 Credits: Kit - Our Dance, Bearlyscrapping Designs, Moo Two Designs
Template - Lorri's Scraps, Template #39, BlogFreebie
Font - Lucida Calligraphy
Here's a preview of the kit:
You can get the kit at Moo Two Designs or DigibyDesign!!
Here's a layout I did using Ruthie of Sugar Shack Scraps reatively Deep kit!!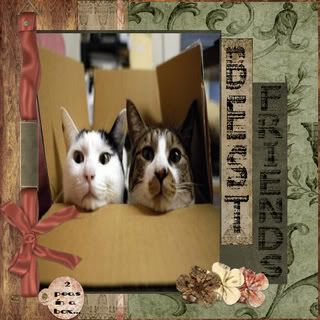 Here's a preview of the kit!!
Get it here!!
TFL!!
Hugs
Melody