Hello all!! I know that I said that I'd be back with a freebie - boy, where has the week gone? Been doing lots of running around and haven't had time to do anything!! So, please let me say I am sorry, I don't have a freebie for you!! I am leaving in the morning to head off to Atlanta for the Nascar races, so I won't be able to get anything done this weekend either!! I hope to get something done on Monday when I get back!! In the meantime, see below and join me.
Join me for a Featured Designer Chat with Tara Donovan-Kostryski tonight at 9:00 pm ET in the Moo Two Designs Chat room. There will be questions from her interview that was in the Moo Two newsletter on February 15th. Didn't get it or deleted it already, that's ok you can find a copy of her interview here. There is an attendance gift just for coming. Here is a look at the attendance gift and the other prizes you could win..
Here is the attendance gift: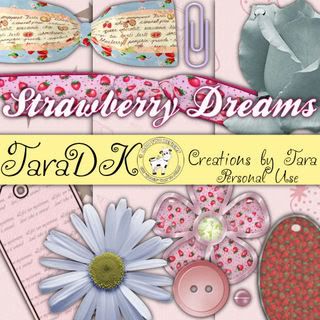 And here's what you could win if you play along and are the first one to answer the questions correctly!!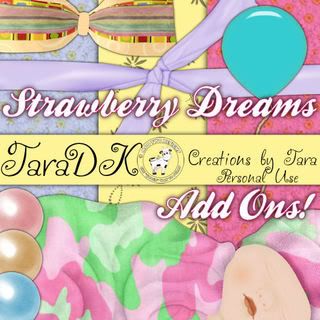 Hope to see you all there!!
Also, check out Tara's blog - I believe that she has an awesome freebie for you!!
Hugs
Melody