OMG - it's been so long since I posted anything on here. I am in the middle of organizing Moo Two Designs 1st Birthday Bash and have been sooooo busy. So, I have lots to tell you about - so grab a cup of Joe or Jose or whatever it is that you like to drink and sit back relax and marvel in the events to come!!:
First off let me remind you to visit Moo Two Designs and show your support for Chelsea and her family by purchasing the Collaborative Charity kit: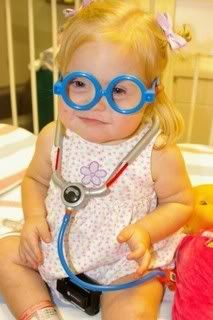 This is Chelsea!! Isn't she just the cutest?
She is a friend of designer Jeanette Bollinger and is a Down's Syndrome baby that has been diagnosed with Leukemia. Can you imagine how much her medical and day-to-day hospital visits must cost her family? Well, you can HELP....by purchasing this kit put together by very generous and wonderful designers at several sites, all to help this family. Please stop by
HERE
and purchase this kit to help Chelsea's family this holiday season. A $10 charge is all we are asking and her family will be so blessed by your help.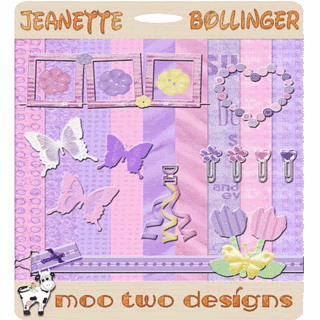 THANK YOU IN ADVANCE FOR HELPING.... The scrapping community is a wonderful group to share with all of you!! Also, Gloria Val Verde is giving this Commercial Use Party Bow to everyone who purchases this wonderful kit. Once she receives confirmation from the store she will email this awesome bow to you!!
Have you seen this? I received this the other day in an email from my Aunt Anita and just had to share!! So serene and calming - something I need right now... hee hee

Thomas Kinkade - The Rain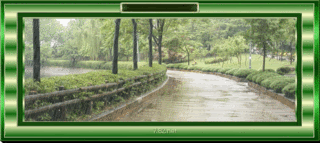 How awesome is that?
Moo Two is turning 1, Dec. 15th and boy are we celebrating!! First off it is starting out with a Secret Santa Sale!!
Next we have Show Your Support Blinkie Game!! All you have to do is grab one of the blinkies below and show your support to Moo Two Designs!! If you are caught being nice and not naughty you will receive a gift!! Simply post one of the blinkies in your signature block on the sites that you visit!! If you are caught with a support blinkie you will win a gift!! Starts December 14th - December 16th!!




We also have a Hot Chocolate Blog Train that will be starting Friday, December 14th and last until Sunday, December 16th!! Check the forum for details coming soon!!
A 24 Hour Almost Everything $1.00 Sale:
Oh boy, oh boy, can you do some shopping for yourself during this huge sale!!
Stop on by the store
on the 15th to check out our awesome designers!!! Remember this excludes Moo Two Mega kits, CD's, Grab Bags, & Chartiy kits!!
And at last the one that you all will be drooling over!! Moo Two Designs Birthday Bash Chat - with lots of goodies and prizes!!
Please join me, Melody (pebbles7195), at Digishop Talk for our First Annual Birthday Bash Chat!! There are lots of prizes and goodies!! We will be at DST for an hour and then move it to the Moo Two Designs chatroom!! If you continue the chat with us at Moo Two you will get additional prizes. We have a MEGA kit called GREENER PASTURES that will be given away!! We will be playing Trivia (this will be about Moo Two and it's designers, see article which will be coming out in our special Birthday Bash newsletter in the next couple of days - sign up to receive it here) by Donna about how Moo Two was started and the first person to answer correctly will win a prize. Now I know you want to know the prizes, right? Of course you do - so here's the list:
Gift for all who attend:
Greener Pastures kit (Preview to be posted)
Trivia Prizes:
1 - 30 day subscription Atomic Cupcake
2 - Gift certificates to Memory Purses - worth $30.00 each
2 - 1 yr. Subscriptions to Digital Scrapbooking Magazine1 - Six month GOLD subscription to 4shared
1 - Gift certificate to Scrapbook Please for a 12x12 Album
1 - Adobe Photoshop Elements 6 Program
There will also be gifts given for joining us at the Moo Two Chat room after the hour is up at DST!! Hope to see you all there!!
Well, I have given you alot to think about and get ready for!! Be on the lookout for more information on these exciting events happening at Moo Two!! My plans were to post a freebie - but I haven't finished it yet - but will post hopefully tomorrow, so be sure to check back!!
Hugs,
Melody