Hi all!! So, what no one loves me? There are no presents under my tree yet!! Are you all saying I've been a bad girl? I must be on the naughty list!! hee hee Well, wanted to post a freebie for you!! Don't forget to check back after midnight tonight - The Moo Two Hot Chocolate Blog Train will be rolling through!!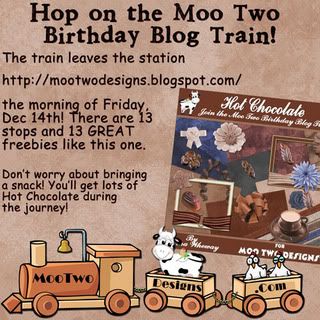 And here is my freebie for you today!! It's a bragbook QP from Gloria Val Verde's Christmas Around the World kit!! You can get her part of the kit here!!
Download QP
here
Have a wonderful day!!
Hugs
Melody