Kim of Island Girl Designs is has just opened up her new store at Designs In Digital and will be having a week long sale. From today until next Friday, you can get all of her kits for 50% off! That's only $2 per kit and some of them are really huge, so don't miss out. You can check it out here.
She also has a weekend freebie for you in celebration of opening her new store - check it out here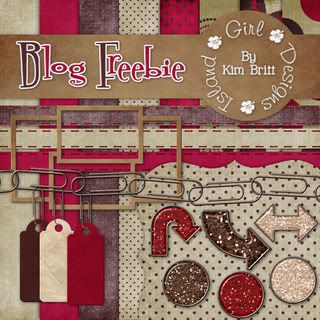 The link is only good until Sunday night - she will be putting it in her stores on Monday1.. So, get on over there and get the goodies!!
Hugs
Melody