Well, what a great Mardi Gras party we had!! If you missed it you missed a wonderful time!! If you haven't picked up the Blog Parade kit - see post below this one!! Some awesome contributions to this wonderful Mardi Gras kit!! Now, onto some news....
My good friend and a Designer at Moo Two, Tara has decided to have a layout contest on her blog! Your layout should be of your favorite person - your spouse, child, parent, coworker, friend, anyone! This is going to be Great! The details, rules and more info is available on her blog. Pass this on to your friends! We also have a Facebook Group for any quesions you may have Creations By Tara Presents My Favorite Person Layout Contest NO PURCHASE NECESSARY Contest is open to individual people world wide. First Prize winner will win: (1) Custom made digital scrapbooking kit (minimum 35 unique items).Second Prize winner will win:(1) Custom made mini digital scrapbooking kit (15 items).Third Prize winner will win:(1) Pack of bows (customized in color, texture, etc).2 Honorable mentions will receive a surpise gift. Head on over to her blog for more details!!
Gail P. has a new kit that just hit the store called Karen!! It's on sale for $1.00 - but only for another day!!
Gloria Val Verde has a couple of new kits in the Moo Two Store!! One is My Heart and the other one is Nicole!!
My Heart Preview

Gloria has a little matching freebie to this kit on her blog!!
Grab it here!!

Nicole Preview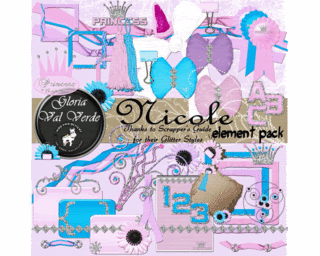 This kit Gloria made to her document her daughter's search for the perfect wedding dress. Visit Gloria's blog for a coordinating freebie to this kit!!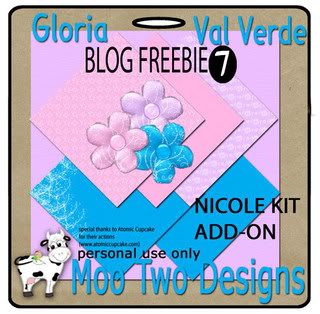 Grab it here!!
And now for my little freebie for you!! It was made using the free part of Gloria's Nicole kit above!! I hope you like it!! Remember if you download leave a little love!!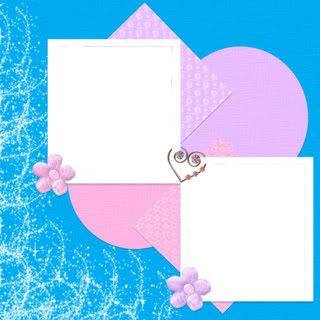 Download here!! Enjoy and have a wonderful day!!
Hugs
Melody