Hello all!! How's it going today? Pretty good here except the little one won't stay out of stuff!! hee hee Always the way huh? Well, my oldest wasn't this busy. I could sit him in front of the TV or give him a book or cars and he'd play for hours. Not Caden - he's only still when he's sleeping!! Oh well, such is life!! Anyway, wanted to give you all some heads up on some great challenges and news. So, without further ado:
Moo Two Challenges:
There are some awesome new challenges as well as some of the old favorites. First, let's talk about the Needle in a Haystack Treasure Hunt!! This is like a daily download. All you have to do is search for the links!! Want to see what the kit is this month? Here it is!!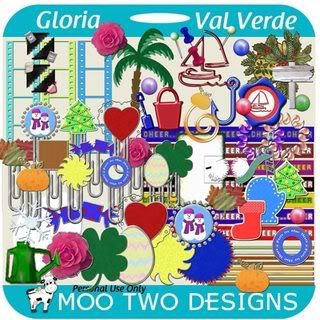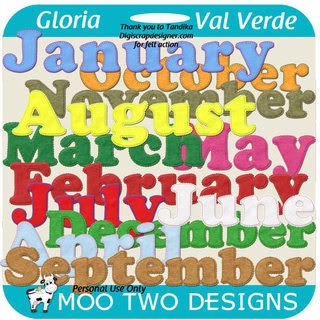 Is that enough to hunt for? I think so!! Stop on by and pick up the pieces to this wonderful kit from Gloria Val Verde!!
There are a couple of new challenges!! Here they are:
Barnyard Shindig
Join Ronda (Kiss This Designs) for a great lyrical challenge. You simply make a layout using some of the lyrics from a song that she picks and you get a prize. Here's the prize for this month made by Ronda:
Barnyards Around the World
Join Tara for a great challenge that has two or three topics about animals. You can pick just one topic or do all of them. She will also give you a country to learn about it's animals and farm life. You may choose to do this one or not, up to you!! Here is the prize for doing a layout made by Tara:
Udderly Me
Join Brandi (ScrapTwelve Creations) for a challenge about you!! This month make a layout of a New Year's resolution that you made. Here is the prize for participating this month made by Brandi:
Come on by and join in the fun at the farm and get some excellent posting bonuses!! Hope to see you there!!
Mardi Gras is at Moo Two!!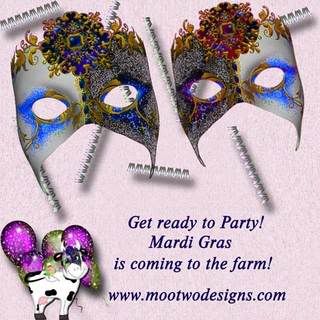 Have the winter blues? Chase them away at Moo Two! We have several fun activities planned including celebrating Mardi Gras. For those of you not familiar with Mardi Gras is it a regional holiday, celebrated primarily in and around New Orleans, Louisiana. It has been dubbed the World's Largest Free Party, but why should they have all the fun? Mardi Gras is coming to Moo Two and EVERYONE is Welcomed.

Some of the events planned are a:
Masked Ball--dress your avatar in your finest or freakiest or fun attire and win a prize!
Mardi Gras Bingo - Starts January 23rd - Check here for word list and send your to Christine (brwngolady). Here's a preview of the prize for participating and the prize to the Bingo winner(s). All who get Bingo wins!!
Prize for participating: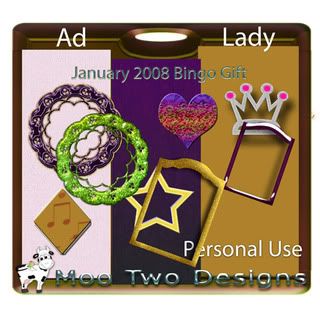 Prize for Bingo Winners: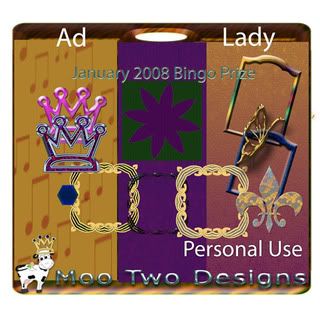 A Mardi Gras Trivia Chat w/me, February 5th in the Moo Two Chat room at 9:00 pm ET. Prize fro attendance and prizes awarded to the first person to answer the questions correctly!!
And last, but not least don't forget to go to the parade, on Mardi Gras, February 5 and get your throws from the Krewe du Moo Two! Check forum for more details!!
And finally what you have been waiting for!! The FREEBIE!! Here's another template from me!!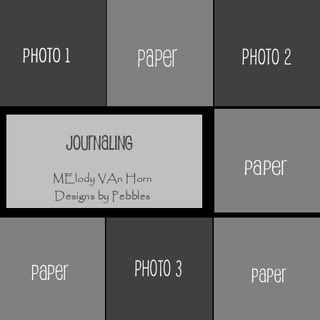 PSP Link
PSD Link
Here's a layout I did with it: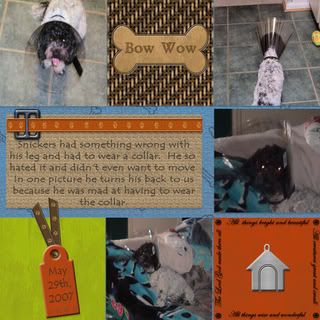 Layout Credits: Used Purrfect Pets kit from Donna Wheway at Moo Two!!
Font - Tempus Sans ITC
Enjoy!!
Hugs,
Melody