Hi everyone!! Been awhile since I posted!! Was busy this weekend with my soon to be sister-in-laws graduation from college and a party for her. So very proud of her. Sunday was spent recovering!! hee hee Anyway, I have a new CT kit to share with you and some layouts, so let's get to it!!
New and on SALE from Froggypond Designs is ONYX UNDEFINED!! This kit has a classic elegance, like a black-tie affair; black, white, and a pearlized pink make this kit extremely versatile, and THE one, for all your scrapping needs.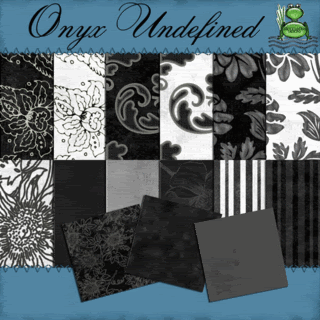 Kit Includes:
15 - papers
1 - double frame
1 - single frame
1 - freshwater pearl, with sterling heart bracelet
1 - floral sticker
1 - floral embellishment
1 - folded, pearl decorated ribbon
1 - page size, satin ribbon wrap
2 - mats
2 - sheer, fluffy bows
2 - tags1 - decorated hat
1 - swirl1 - crystal brad
1 - black and pink pearl bead
1 - glass ephemera
1 - sterling dish with floral and pearls
1 - decorated safety pin
On SALE for

50%

off thru May 9th at Moo Two Designs and The Scrapping Garden.
Here's a couple of Layout shares: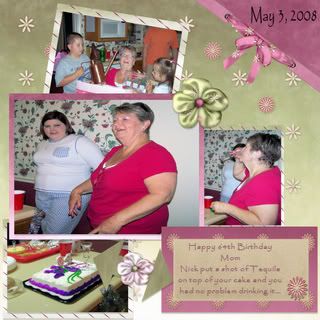 This layout was done using Ruthie of Sugar Shack Scraps kit ShellyAnna!! Available here!! And here's a preview of this wonderful kit!!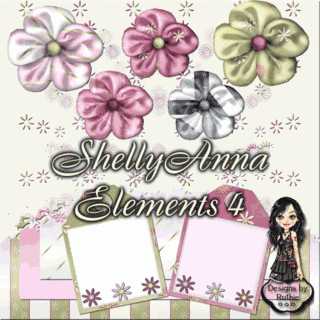 This layout I did for the April Toolshed Template Challenge at Moo Two Designs!! It is using Gloria Val Verde's kit Cool Breeze. This kit is available in 12x12 and 6x4 Bragbook size. See the preview below!!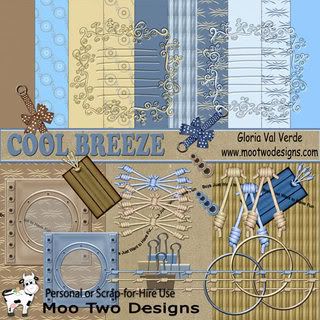 Gloria Val Verde's 12x12 Cool Breeze kit available here and on sale for $2.00...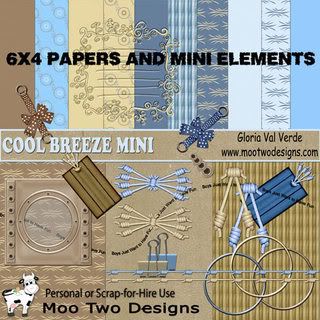 Gloria Val Verde's 6x4 Cool Breeze kit available here and on sale for $1.50..
Thanks for looking!! Hopefully I will get a freebie done for you guys soon!! Haven't done that lately...
Hugs
Melody