Hello all!! Hope everyone had a wonderful Mother's Day!! Mine was pretty swell!! hee hee Took my Mom to breakfast and then we went to get some peanuts from Wal-Mart!! Came home and chilled out for awhile and let Caden take a nap!! When he got up we headed to mother-in-laws to visit with her. Then went to dinner and came home!! It was a lovely day!! Got me a very beautiful necklace that has a heart with a butterfly on it!! So pretty!! And a new pair of PJ's. I live in my PJ's since I stay at home. Well, have a couple of layout shares for you!!
Here's a layout I did using Ruthie of Sugar Shack Scraps Spring Up kit!!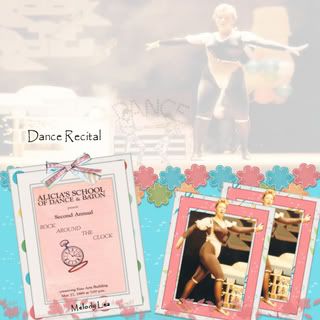 And here's a look at this fun kit!!
You can find the kit HERE!!
At Moo Two Designs for the Homespun Challenge we are working on a Heritage Album - or an all about you album!! Whatever you want it to be!! Here's the start of mine - the cover!! You still have a few days before the next part of the album is posted so hurry on over and join in this wonderful challenge. I intend on making this All About Me and making two copies - one for each of my boys!!
Full credits HERE
I used the CT Appreciation kit GRATEFUL for the cover and will be using alot of it for the whole book!!
TFL!! :)
Have a wonderful day!!
Hugs,
Melody