Hello!! Been a few since I posted anything!! Been busy and crazy with my little one Caden keeping me so busy and this past weekend was the Annual Seafood Festival here in Richmond Hill!! They had the Swinging Medallions for entertainment on Friday night and Survivor (You know that song Eye of the Tiger) on Saturday night!! Friday looked like it was going to storm and was suppose to so we decided to wait until Saturday night to go!! Boy, was that a mistake!! Everyone must have had the same idea!! They have seafood, of course, entertainment, and rides and games!! Of course with the kids in tow we had to do the rides - well, we did ones that the lines weren't so long!! If I go again I will not take the kids at night - too many teenagers and since we have kids that range from 1 yr - 9 yrs. it's just too much!! We will take them during the day and if we want to go at night we will find a babysitter!! LOL I guess I'm getting too old to be in crowds like that anymore!! ugh....
Great news - I got an email from a good friend and Designer this morning that I have been accepted to be on her CT team - So, I am now also on LeslieH Designs CT team too!! WOOT!! WOOT!! Thanks so much Leslie for the wonderful chance to work with your fabulous designs!! You can find Leslie's designs at Moo Two Designs, Make It Scrappy, Scrappin Digi Kreations, & Studio Style Designs.
I found these cute little things on Bunny's Blog
and thought they were so cute!! So, here goes
Your Halloween Costume Should Be
A Bumble Bee
Your Monster Profile

Wicked Dictator

You Feast On: Fingernails

You Lurk Around In: Swamps

You Especially Like to Torment: Lawyers
Check these out there a hoot!!


NEWS FROM MY CT TEAMS/DESIGNERS/SITES:
Moo Two Designs:
There are two new designers to the farm!! Brigid of Pixel Diva Designs and Brandi of ScrapTwelve Designs!! Welcome ladies to the funny farm!! We hope your stay at the farm is a great one!! Stop by and check out their designs!!
Moo Two Designs Birthday is coming up in December!! There are some exciting things happening you won't want to miss!! So as I say stay tuned for more information on this!!
Colleen's Creations:
Here's Colleen's newest kit Boolicious Brag Book!!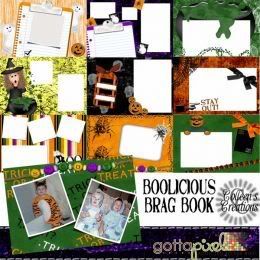 Get it at Gotta Pixel
Lisa Majewski:
Here is Lisa's newest kit Brrrgundy Light!!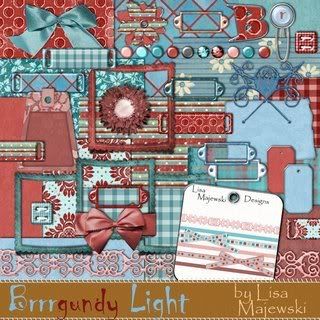 Get it at
Digiscrap Boutique
or
3Scrapateers
Lisa also has a freebie QP on her blog from this kit!! Make sure you check it out!!
LeslieH Designs:
Here is Leslie's newest kit Tattered Love Letters:
Get it at Make It Scrappy
Well, I think that I have rambled enough!! So, I will let you go until another day!! Have a great day!!
Hugs
Melody
If you want to subscribe to my newsletter it is at the bottom of the page!!